Oil news service for foreign governments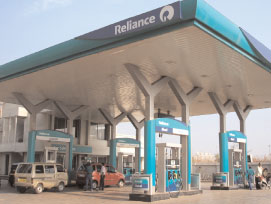 We have been retained for several years to provide a monthly clipping services tracking newsworthy UK oil market headlines and developments that affect UK oil companies; monthly retail petrol and diesel pump price surveys together with bi-monthly in-depth written reports on topical issues, such as bio-fuels and the dependence of Europe on imports of Russian oil and gas.
Marketing assistance to US-based service industries
We provide expert market knowledge and intelligence to American software solution providers to assist them in penetrating the UK market. We identify key issues of compatibility, language and relevance towards the goals of product launch and acquisition of target customers. In essence we provide the conversion of American products, terminology and processes to the very different structure and demands of the UK marketplace. Consultancy Solutions have been engaged very early in the roll-out programmes and were thus able to contribute significantly towards the effectiveness of the sales campaign, by advising on potential targets and ensuring that the product features and cost benefits were specific to the UK market.