Market opportunity for alternate fuel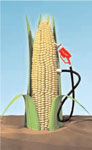 Consultancy Solutions' client was a major industrial plc, quoted on the London market. It was actively engaged in evaluating marketing opportunities for alternate fuels.
We provided our client with market intelligence, forecasts of demand trends and patterns in the UK petroleum products market, as well as appraising them of the distribution and supply structure. Our client has now very successfully launched their product into the UK market by a significant partnership with a major UK oil company.
Market segment differentials
The market leader in provision of price elasticity modelling wished to migrate its product systems into the wholesale fuels market.
Consultancy Solutions assisted our client in the understanding of the different market structure and key price/cost drivers in the wholesale market, highlighting the significant differentials to those extant in retail fuels. We continue to work with our client to develop greater penetration into the wholesale market, at the same time as assisting them with refining the product specification and methodologies.
Petroleum product market updates
After completing demand long-term forecast modelling for an international storage company operating in the UK, our client was concerned about maintaining the validity of the data in line with changes to demand and market infrastructure. Consultancy Solutions were engaged to provide quarterly updates to the demand trends, utilizing data inputs from the Department for Trade and Industry together with analytical comment.
We supply our client with a regular re-writes and updates of the demand curve data through to 2020, and re-evaluate the external market influences, for each of the main petroleum products on an annual basis. At this same stage, we will update our original market commentary and observations on the UK's petroleum market infrastructure.
Through the partnership of this contract, Consultancy Solutions are providing our client with a continual cycle of up-to-date reports and market reviews in a concise format, designed to provide both a reference document and an executive summary of market-place trends having a significant impact on their core business.
UK petroleum products market analysis
We worked with an international transport consultancy firm to assist them with transport sector analysis in the petroleum fuels markets. Projects were undertaken for UK government-appointed regulatory bodies in the UK and also with the European financiers of new transportation facilities in the former Soviet Republic. The analyses focused on market trends, both historical and future, and market share by transportation mode.
In the case of the UK study, the objective was to assess the potential and risk in attracting a switch of transportation mode for primary distribution of petroleum products. The Russian study helped to underpin the funding proposal in the base case, and provided sensitivities on both the elimination of existing transhipment phases as well as likely market retaliatory tactics.