Logistic solutions for a petrol retailer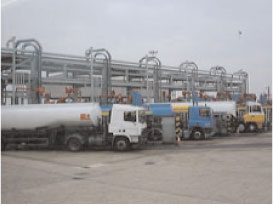 A large fuels retailer was experiencing severe disruption to its business as a result of service failures by its incumbent logistics provider. Consultancy Solutions identified the causes of these failures and recommended a parallel strategy of remedial action with the existing provider as well as contractual negotiations with alternate haulage providers.
Benchmarking of delivery costs, using Consultancy Solutions own modelling techniques and experiences, enabled the identification of the cost envelope, thereby setting the framework to negotiate on behalf of our client to final bid status. We assisted management to understand the key drivers in distribution strategy and costs, and worked with the company towards a seamless changeover of logistics provider.
The benefits for our client were lower distribution costs, at the highest service levels, thereby preserving their own business integrity, and enabling a greater focus on inventory management.